Ayurveda is a science of natural health care that originated in India as a sister science to yoga. It is approximately 5,000 years old and yet its teachings are timeless. The lifestyle as taught in Ayurveda can prevent disease as well as counteract illness, especially chronic illness. The Ayurvedic lifestyle can be learned for personal care via workshops and talks were given around the globe. Other resources, besides the journal, including books and videos are invaluable tools to develop knowledge of Ayurveda and the Ayurvedic lifestyle. For those interested in consulting with a practitioner versed in Ayurvedic science, we offer links to Ayurvedic Associations in the U.S. and abroad that often list individual practitioners in their associations.
The science of Ayurveda is based on understanding the principles that bring harmony and balance to an individual, in body, mind, and spirit. It includes an understanding of the elements and the manifestation of the elements in terms of the three doshas. Harmony in one's life is brought about by techniques to balance the doshas. This may include changes in lifestyle, the addition of yoga and meditation practice, the utilization of herbs, changes in one's diet and ayurvedic cleansing through Panchakarma.
The science of Ayurveda includes the incorporation of seasonal and daily routines and is highly attuned to the study of the changes in nature, including climatic conditions, seasons, and the daily cycles of time. When one achieves balance in one's lifestyle, one can attain the highest state of health. Ayurveda offers the world a system of preventive medicine and also excels in dealing with chronic illness. Both of these areas present the greatest challenges to western medicine. Ayurvedic practitioners are now educated through many schools and colleges offering courses in this science. Graduates of these courses may offer their services as health educators or practitioners, offering classes, workshops, lectures, and one-on-one consultations. They may offer specialized ayurvedic spa therapies including abhyanga (ayurvedic massage), Shirodhara (streaming of warm oil on the forehead to quiet the mind), or panchakarma (a special combination of ayurvedic cleansing therapies). Yoga and meditation are often integral to their practices. Herbs may be utilized to assist in balancing and cleansing.
There are also practitioners who have completed a more lengthy and vigorous program of studies, entitling them to be called vaidyas (ayurvedic doctors). In India, these programs are most often offered within medical schools and colleges. Similar Ayurvedic science programs have been started in other countries and are beginning to be offered in the United States. In addition, certification and licensing process for Ayurveda is being developed in the U.S.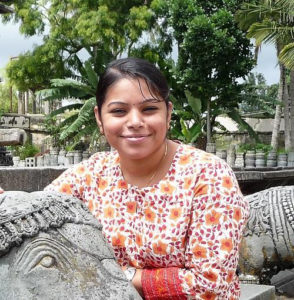 Editor-In-Chief
Dr. Anusha Sehgal, MD (Ayurveda)
Classically trained Ayurvedic physician with over 15 years of experience in education, clinics and research. She has a masters in Ayurvedic pharmaceutics and has contributed to significant research regarding the safety and efficacy of Ayurvedic products. Currently, she is the president of Boston Ayurveda Inc., academic director of the Boston Ayurveda School and the former Chair of the National Ayurvedic Medical Association Certification Board (NAMACB). Dr. Sehgal has been working to showcase authentic Ayurveda for which she is the author of Elementary Concepts of Ayurveda.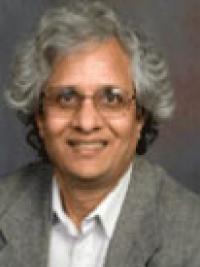 Managing Editor
Bal Ram Singh, PhD, is the Executive Mentor of the School of Indic Studies at the Institute of Advanced Sciences. As a Professor of Biochemistry, and the Director of Botulinum Research Center, he has been conducting research since 1990 on botulinum and tetanus neurotoxins, cranberries, and detoxifying enzyme of marine animals, and lately also on yoga, mind, consciousness, and Ayurveda, first at the Department of Chemistry and Biochemistry, UMass Dartmouth, until May 2014, and now at the Institute of Advanced Sciences. He has published 10 books and over 200 research articles, including over three dozen articles related to India's philosophy, heritage, and traditions. He is Editor/Associate Editor of three journals, including Ayurveda Journal of Health and International Journal of Indian Culture and Business Management.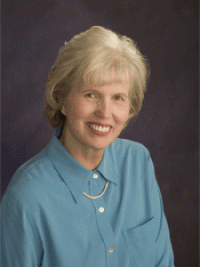 Editorial Consultant
Genevieve A. Ryder has been publishing in the field of Ayurveda for over 10 years: first the newsletter Ayurveda Update for graduates of New England Institute of Ayurvedic Medicine, then the American Ayurvedic Journal for AAA. She founded Light on Ayurveda Journal (LOAJ) in Fall, 2002, and continues to guide its future.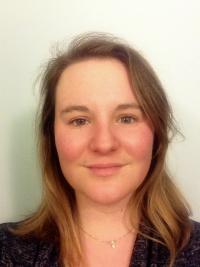 Editor
Wendy Weissner, MA, AHP has published more than 30 systematic reviews on the safety and efficacy of herbs and supplements as well as original research investigations in the fields of neuroscience and medical anthropology. Her work has been presented at the Society for Neuroscience, American Anthropological Association, and National Ayurvedic Medical Association annual meetings. Wendy received her BA from Hampshire College and certification as an Ayurvedic Health Practitioner from the California College of Ayurveda. Most recently, she obtained her MA from Goddard College, where her thesis explored Ayurveda within the context of the evidence-based medicine movement.
Email: wweissner@gmail.com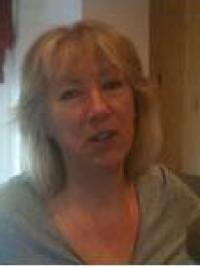 Editor
Sue Clark, Diploma of Ayurvedic Medicine, graduated from a New Zealand accredited institute for natural therapies, a multidisciplinary college blending holistic health with strong medical sciences and evidence based research. As a faculty intern, she was responsible for co-clinical supervision and co-teaching of body therapies, as well as student learning support and helping to review the curriculum to meet professional standards. Sue encourages both a world and local view to help promote education, research, and unity within Ayurveda.
Email: sueayurveda@hotmail.com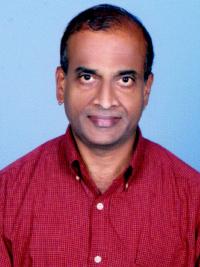 Editor
Rammohan Rao, PhD, CAS, RYT, is a graduate of the California College of Ayurveda (CCA) with certification as Clinical Ayurvedic Specialist. He presently teaches the CCA program in their Nevada City, CA location. Ram is a dedicated yoga practitioner and has his RYT certification from Yoga Alliance. Ram works as a Research Associate Professor at the Buck Institute for Research on Aging in Novato. His research focus is on understanding the mechanisms of age associated neurodegenerative diseases.
Email: rrao@buckinstitute.org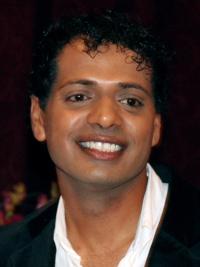 Science Editor
Ayurvedic teacher, practitioner, and researcher; Head of Ayurvedic Faculty, Wellpark College of Natural Therapies, Auckland, New Zealand.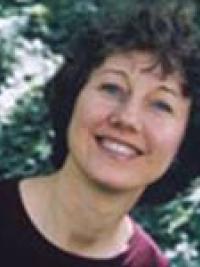 Graphic Design
Yoga Instructor, 200-RTC, and Ayurveda Health Educator, 300-hrs. Abby teaches Chair Yoga, Yoga for 50+, and Yoga of Recovery® for those in substance abuse recovery as well as conducts Ayurvedic workshops in the Las Vegas area. Abby is the Advertising Manager for the International Association of Yoga Therapists publications, International Journal of Yoga Therapy and Yoga Therapy Today in addition to her advertising responsibilities for Light on Ayurveda Journal. Abby has applied the ayurvedic and yogic principles to her life for the past 20 years.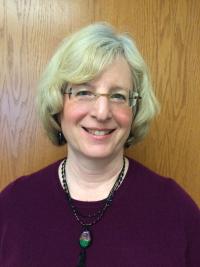 Editor-in-Chief
Diana I. Lurie, PhD., is a Professor of Neuropharmacology at The University of Montana. She received her PhD in Neuroscience from the University of Pennsylvania and directs a research laboratory focusing on CNS injury, and the response of the nervous system to natural products, including Ayurvedic herbs. The Lurie Laboratory is currently evaluating a variety of natural products for their ability to inhibit the release of proinflammatory cytokines from activated microglia in vitro and is currently focusing on Bacopa Monnieri, Gotu Kola, and Ashwagandha. In collaboration with Dr. Doug Coffin (The University of Montana), the lab group is also examining the ability of curcumin, the active compound in turmeric, to limit the neurodegenerative processes that occur during Alzheimer's disease. Dr, Lurie maintains active collaborations with other research groups at the University of Washington, the University of Kansas Medical Center, and Laila Pharma, Vijayawada India. Dr. Lurie is an Ayurvedic Practitioner and teaches neuroscience, Anatomy and Physiology, and courses in Ayurveda.